In the midst of the global pandemic, the Coronavirus can be a real stickler when it comes to your wedding!  But maybe we can spin the negativity around on this thing and perhaps the virus is telling you to save a little (or a lot) of money and do something unique; for just the two of you.  An elopement is a great option for couples who are looking to get married in 2020, but don't want the risk, the uncertainty or have the thought of their wedding getting canceled. 
If this sounds like the right thing for you and your partner, continue reading…
With several restrictions and precautions in place wherever you may live, elopements are already set up for a time like this! Elopements have a limited guest list of 1 to 5 guests or even up to 10 guests (read micro wedding)!
Here are some tips for a pandemic elopement:
Provide cute masks for guests
Ensure social distancing is in place, which should be super easy with a small guest list
Opting for an outdoor location – I LOVE outdoor elopements; it provides so many new options!
Personal hand sanitizers can be provided and replace the traditional bubbles and rice! (I giggle thinking about the novelty of this gesture, but safety is important!)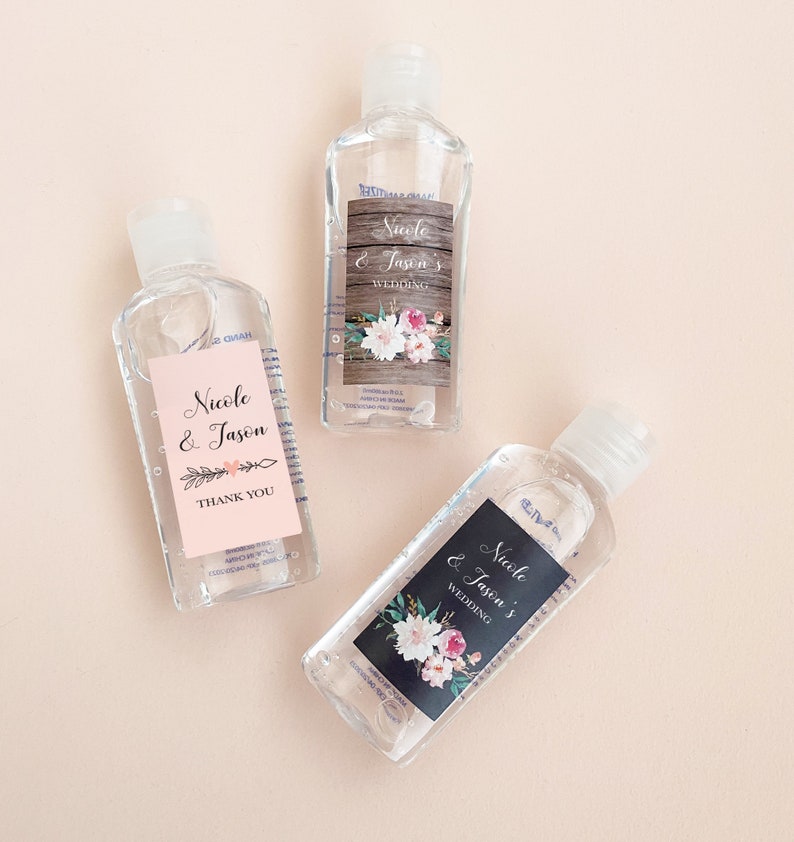 Officiant who stands 6 feet away from the couple – this one is my favorite tip! It sounds odd, but removing the officiant from the setting creates beautiful pictures! Our wedding day officiant (Jackie Phillips, who is AMAZING!) created this idea because we handcrafted our unique backdrop! Imagine the natural scenery of the mountains, vines on a trellis, or a serene lake behind you… you can look back at your pictures and remember the moment, not what your officiant wore that day!
I was recently asked, "What do our guests do after the ceremony and while we are taking photos?"
I've typically seen guests enjoy champagne and sweet treats after the ceremony to occupy them and fill their tummies while the couple is enjoying "magic hour", the perfect lighting for the next hour.  Because safety is of course first, I recommend these treats to be placed at the guests' socially distanced seats or area where they will stand.  Think small bottles of champagne and a cute baggie with a few donut holes or cookies with your names on it! 
Remember: just because your plans have changed, doesn't mean the sentiment behind your union must change as well.  When negativity hits me in the face, I always try to spin it in my favor!  That's what I hope couples can and will do at this time.  I know it's tough out there, but your wedding vendors are trying their best to stay positive for you!  Good luck and please contact me with any questions!!!